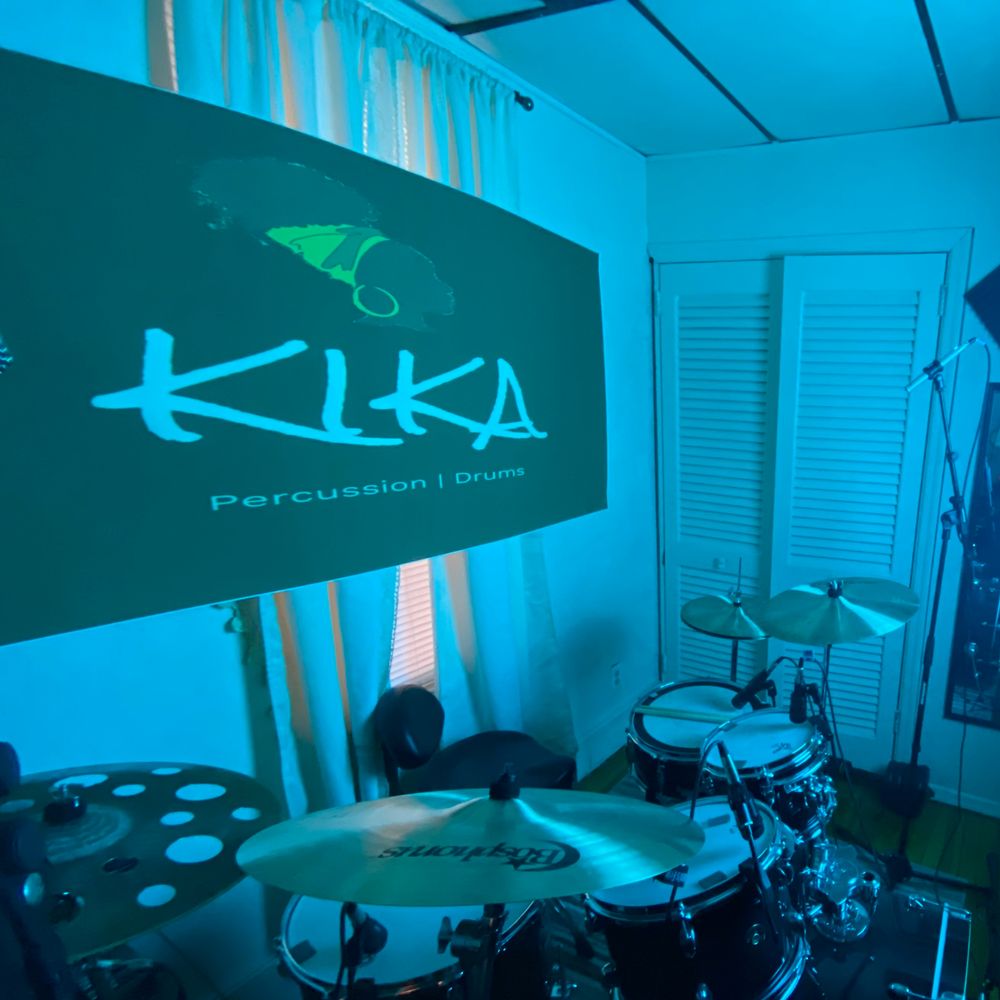 Erica Kika Parra now offers REMOTE DRUM & PERCUSSION TRACKING!
KIKA'S GEAR
Erica Kika Parra uses her own drums, cymbals, and hand percussion instruments.  
Hand Percussion: LP Congas, Pearl Marc Quinones Timbales, Toca Bongos, Afro- Colombian Percussion, Mini Percussion (Shakers, Bells, Jam Blocks, Shekere, etc.)

Drum Kit: Gretsch Catalina Maple 6- Piece Kit 
22" x 18" Bass Drum, 10" x 8", 12" x 9" Toms, 14" x 14", 16" x 16" Floor Toms, 14" x 6" Snare Drum 

Cymbals:  Bosphorus Cymbals 14'' Hi Hats, 16" Medium Thin Crash, 16" Turk FX Crash, 18" Medium Thin Crash, 20" Medium Ride

Beyerdynamic DT 770 Pro 250 Studio Headphones 

Focusrite Scarlett 18i20 (2nd Gen) USB Audio Interface 

1 AKG C1000s Condenser Mic

Audix Drum Mic Pack

Samson DK-707 Drum Mic Pack

Digital Audio Workstation (DAW): Logic Pro X 
PRICING
Hand Percussion only: $100- $150 

Drumset only: $200 

Both Hand Percussion & Drumset: $250- $300 

Payment accepted via Zelle, Venmo, or Paypal
WHAT TO DO NEXT?
Explain to me what instrumentation you're looking for and let me know what feel/rhythm do you want on your recording. 

Feel free to send me links of song examples or MIDI examples. 

Please use WeTransfer to send me the .wav song file. It is free to use! 

Let me know what tempo you would like the recording to be at. 

A deposit is required before session. After complete payment is received, the recording tracks will be sent.